Our Smocked Auctions fans are on a roll with advice for new parents this week! We recently asked our savvy moms and grandmas to tell us about their must-have baby items and they delivered! Here's the awesome list we compiled from the hundreds of answers we received. And of course, much like our Hospital Bag Checklist, not all of these items are a must for everyone, so just pick what you like best and remember, all your baby really needs is love...well...and a carseat!!
Here's a chart of the most popular answers overall. The entire list is below by category, with the most popular items listed first.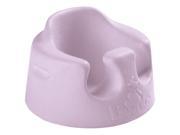 Did we miss your favorite baby gear items? Let us know in the Comments below and we'll add them to the list!